Sept 18, 2014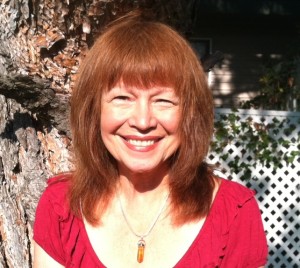 Meet Claire. Claire Hart is new to Unity Spiritual Center. She moved to Spokane from Renton, WA in April, and she's a native of New Jersey. She has four children, four grandchildren & three great-grandchildren. Claire has been a Unity member since 1975.
She likes quality and being challenged which has led her to sewing, crocheting and knitting. Claire has even sewn her own lined and tailored suits, though now she is experimenting more with quilting.
During this chapter of her life, Claire is "looking forward to going with the flow of life. God is going to put me in the right direction to serve Him," she shared. Claire loves "sermons that inspire you, lift you up and get you ready for Monday morning." She will miss Rev. David's positive energy and hopes that our new minister has a similar energy, someone who will "touch the heart and spirit." After being in Spokane for just a few months, Claire still misses her Unity community from Renton and is hoping to find her Unity family here.