Reverend Bonnie Barnard, Spiritual Leader
Reverend Bonnie Barnard believes that the God that was written about in Sacred Scriptures is alive today within each one of us waiting to be met. Once met, she believes humanity will unleash the power of Divine Love which changes everything for the better. She also believes in what Margaret Mead said when she said it is small groups that change the world. Rev. Bonnie answered the call to serve Unity Spiritual Center Spokane in October 2022 as she felt that Divine Love welling up within the Sunday services as a guest speaker. Saying YES to serving this ministry means a commitment to encouraging and flaming this Divine Presence through recognizing It, engaging in spiritual practices, speaking The Truth, and recognizing this Presence within others.
Reverend Bonnie is new to Unity, but not new to a relationship with The Divine. At age 5 she had her first direct experience of God which brought her to her knees promising this "warm blanket of Love" that she would speak of It and serve it for the remainder of her life. She grew herself up in the Episcopal Church. She received her undergraduate degree at University of Puget Sound, Tacoma, in Religious Studies with a minor in Spanish and Business. She became a professional Religious Science Practitioner with a full-time practice in Seattle. She attended Holmes Institute for Ministerial Training, University of Washington Graduate School for Educational Leadership, and would receive a Doctorate of Divinity through Emerson Theological Seminary. Rev. Bonnie has written numerous books including: Forgive Your Way to Freedom, A Year of Go(o)d, A Metaphysical Lent, Qualities of God, Qualities of Being, and Becoming Your Own Prayer Answered.
The best way to connect with her is to attend an upcoming class she is teaching and/or join a team she is on at Unity Spiritual Center Spokane!
Reverend Jackie Green, Youth & Family Minister
Jackie's personal mission statement: "To honor the past, celebrate the present, and vision the future." Much of Jackie's life is focused on her personal family that miraculously continues to expand.
Jacolyn Green, aka Jackie, has been a member of Unity since 1972. Beginning in 1973 as a volunteer with Unity youth, she evolved into serving as Youth Education Director and later Youth of Unity (YOU) sponsor with her husband, Wayne. In 1979 she was hired by the Northwest Region of the Association of Unity Churches to serve as Youth Education Consultant (YOU/Uniteens), a role that she continues to hold.
In 1981 Jackie expanded her focus when she was hired as Director of Youth and Family Ministry here at our center. In 1985 Jackie became a Licensed Unity Teacher. In 1993 she was certified as a Spiritual Educator (Director, Children, Uniteens and YOU). A graduate of the Association of Unity Churches Field Licensing Program, Jackie was ordained as a Unity Minister in 2004.
Jackie was born and raised in Chickasha, Oklahoma. Receiving her Bachelor's Degree in Speech Therapy from Oklahoma College for Women in 1959, Jackie worked for Wichita, Kansas and Oklahoma City, Oklahoma school districts, as well as Dr. John Boland Clinic as a speech therapist.
Reverend David McClure, Minister Emeritus
David has been in Unity since the age of six. He was born in Ontario, Canada and attended the Unity Church in Toronto in his youth.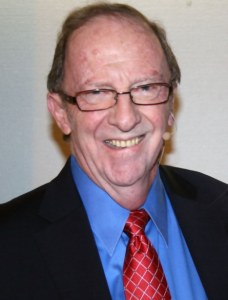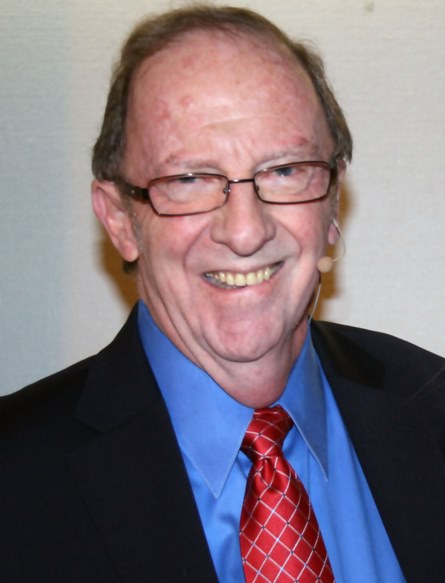 David was the former senior minister at Unity of Spokane, from 1975 to 1983. He has also ministered to Unity congregations including Vancouver, B.C., Sydney, Australia, Honolulu, Hawaii, San Francisco, Dallas, and Kailua. He and his wife, Donna, also a Unity minister, returned to Spokane in 2009. David was invited to become the Associate Minister at Unity Spiritual Center Spokane in September of 2011. In 2013, David once again became the Senior Minister.
David was President of the Association of Unity Churches in 1980 and has served on the International Board of Trustees for the Association for six years. He was the Northwest Regional Representative from 1978-80. David has been a member of various Unity committees and teams, and he is a graduate of the Unity Executive Institute.
David brings his own style of humor, insight, and inspiration to the work he loves so much. Currently, he is writing a book.