Our center's mission is all about transforming lives and inspiring people to make a positive difference in the world. If this sounds like a purpose you can get behind, you are invited to join our inclusive and diverse spiritual community!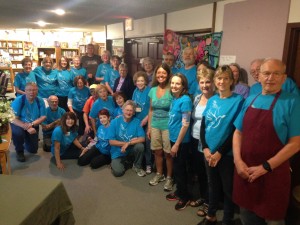 There are two phases of membership in Unity, not unlike two phases of a labyrinth walk. The first phase is called becoming a Community Member, the entry point of walking the labyrinth, the beginning of an intentional journey. The second phase if called becoming a Governing Member, the return part of the labyrinth walk, and symbolizes the deeper progression of becoming a member of Unity Spiritual Center.
Community Member orientation meetings are scheduled at least two times each year. Those interested in becoming a Community Member must fill out a New Community Member Application and attend a Community Member orientation meeting. Upon completion of the orientation and application process, new Community Members will be officially recognized during the Sunday service following the Community Member orientation.
Governing Members are officially received into our organization once a year, prior to our Annual Membership meeting. Community Members who have fulfilled their community member commitments for at least a year are eligible to make application for the Governing Member role. Once it is verified that the qualifications for the Governing Member role have been fulfilled, the application will be submitted to the Board of Trustees for approval.
Whether your time with us is for a little while or for a lifetime, you will find love, acceptance, kindness, and prayerful support in your journey of spiritual self-discovery. We welcome you on this journey! Email Dr. Gary at drgaryATunityspokane.org with your membership questions.