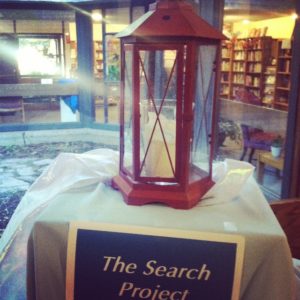 To date, you have donated $1,650 to our Commit to Life, Search Project! Proceeds raised from this project will help offset the costs of hiring a new minister for our Spiritual Center.   These costs could involve travel, accommodations and relocation expenses.
Hiring a new minister is an involved process, and we are thankful for your financial, emotional and spiritual support. We're also thankful for our Search Committee, which is leading the Search effort. Presently they are half-way through the process and are calling applicants' references.
Our Commit to Life series culminates at the end of the October. If you would like to make a contribution to the Search Project, you can donate at our spiritual center (envelopes located at three different Search lanterns: entry, platform, atrium) or by calling 838-6518. You can also talk to Terri Lewis-Sander about donating miles from your mileage plan to help with travel expenses.
Your contributions help make this process a reality!