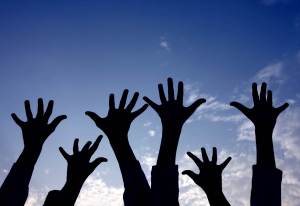 Twenty-five people came together to discuss what outreach Unity Spiritual Center Spokane is involved in, where we might also want to go, and the steps to make sure our current forms of service are working robustly before moving forward on any other initiatives.
Ongoing Unity outreach partnerships are many. Currently, we serve…
We've also connected with different groups through projects and events like the Compassion Games, snack bags for the homeless, Ronald McDonald House welcome bags, caroling at elder living centers, and First Night Spokane, among others.
Save the Date, June 28th, and Join Our next Spiritual Social Action Meeting!
Bring your lunch and meet in our Chapel at 12:30 pm
All are welcome! If you missed our first meeting, no worries, just join us
If you need childcare, call our office by the 21st so we can make arrangements: 838-6518