We are blessed with wonderful musicians that are so generous with there talents! This Sunday we had the Wrights and Chris McLane on micro bass.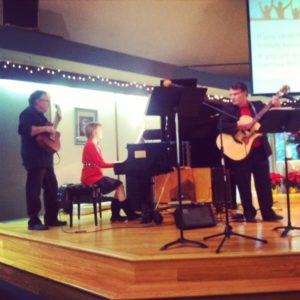 Next Sunday, we will have our wonderful Choir singing at both Sunday services and again at our 8 pm Christmas Eve Candlelighting Service.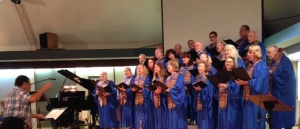 And at our 6 pm Christmas Eve Candlelighting Service, we will be joined by Bee and Skye Reynolds.
If you're not a musician, you may not be able to appreciate all the work that goes into making beautiful music, but I know you can still enjoy and bask in all its glory when it comes together beautifully. It adds so much joy to the holidays as well. Feeling blessed!
From our Sunday, Dec 14th service.