At Unity, you've probably heard us talk about the importance of stories. Sometimes we emphasize stories and their influence, especially when we play them over and over in our head, creating the narrative that we live by.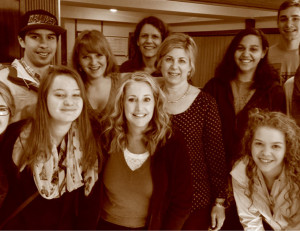 We have stories to tell about Center, our Unity beliefs, and who we've come here to be.  At Unity Spiritual Center Spokane you'll find us telling our stories on Sunday mornings during our 9 & 11 am services, in our Sanctuary, and in our Youth Ministry. You can read our stories on our blog, and you can connect with our people and their stories on our social media sites: Facebook, Instagram and Twitter. We're finding new tools every day to connect with you and share. Today, I found Magisto, a fun movie-making app.
Here's a short video I made, showing places around our center and the people you might meet here.
Communication is a two way street, and we welcome you to ask questions and leave comments for us via our blog and our social media sites. We'd love to hear from you!